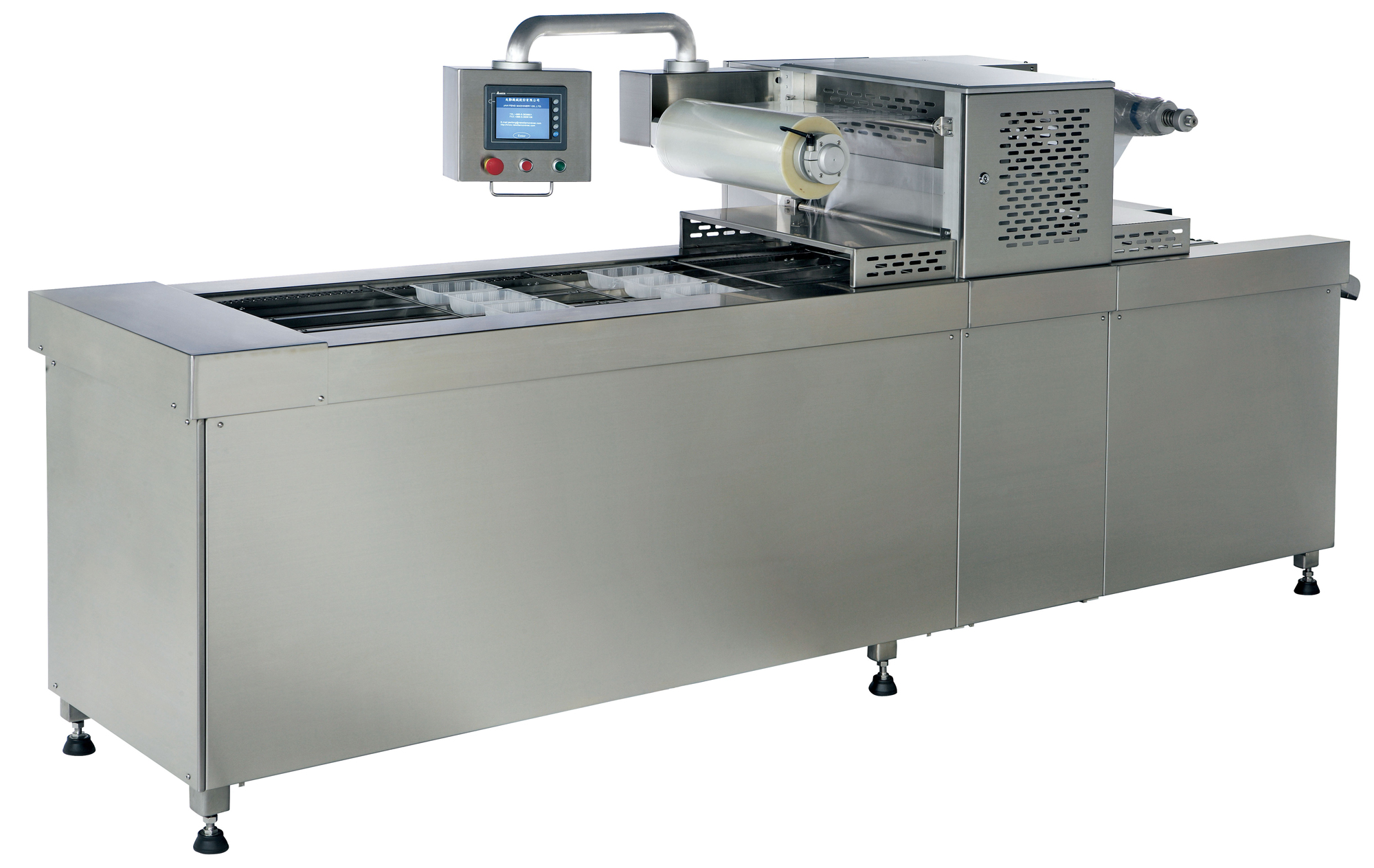 Automatic Tray Sealer with Vacuum and Gas Flushing is made of stainless steel. Outdoor security vacuum cover. When electrical box is opened, it will shut down immediately. Can use multiple die sets and easy to change over, Multi-lingual PLC touch screen with a movable arm. Operate 360°. Every functions on the screen are presented in narrative, simple to understand. Vacuum / nitrogen, vacuum / skin pack, and sealed packaging. Offering lots of models to meet different sizes of trays. Able to work with date injecting, date thermal printing, labeling, aligner feeder, etc.
Specification:
Features:
Tray package maintains product shape without deformation problems
Machine can be set up for clear and printed film
Touch screen with choice of multi-language which is easy to read and operate
Automatic tray pusher movement in and out
Air supply: 6 bar
Functions:
Options:
Different tray form available
Coding, auto tray loading, skin pack
Can equip with thermal ink or injection printing device ( dating or coding etc. )
Contact Information:
HSSG INTERNATIONAL CO., LTD.
Website:http://www.hssglobe.com/index.html
E-mail:service@hssglobe.com
No.5, Guofeng 6th St., Taoyuan Dist., Taoyuan City 330, Taiwan (R.O.C.)