Made use of high-quality ingredients. Made with kindness. Our all-natural promise – absolutely no preservatives or artificial colors are added.
ISO22000 and HACCP internationally certified, and examined by National Pingtung University of Science and Technology for food safety, all of our products undergo stringent manufacturing processes so our customers can shop with confidence.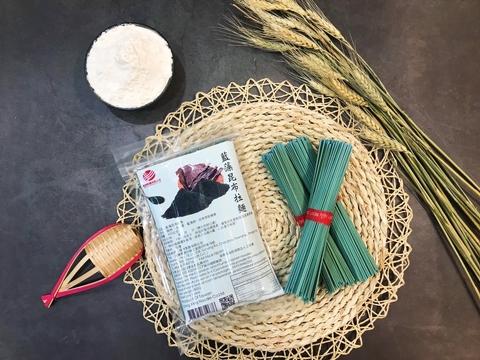 Blue algae are enriched with various kinds of vitamins, minerals (calcium, magnesium, zinc, copper, and manganese), and gamma-Linolenic acid (GLA) (or γ-linolenic acid). The protein content is as high as 60-70%, making it an exceedingly suitable source of protein for vegetarians. In addition, blue algae (spirulina) contain large amounts of phytochemicals, which includes chlorophyll, phycocyanin, astaxanthin, lutein, and β-Carotene – these are all natural anti-oxidants made by the plants themselves. To enhance the blue algae noodle's smoothness in taste, we have specially added mineral-enriched kelp extract essence.