Made use of high-quality ingredients. Made with kindness. Our all-natural promise – absolutely no preservatives or artificial colors are added.
ISO22000 and HACCP internationally certified, and examined by National Pingtung University of Science and Technology for food safety, all of our products undergo stringent manufacturing processes so our customers can shop with confidence.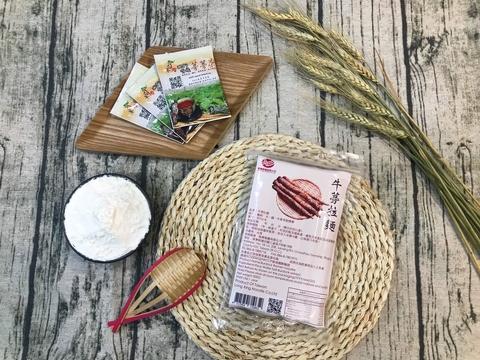 Greater burdock contains plentiful water, protein, fat, carbohydrate, vitamins A and B, and minerals such as calcium, phosphorus, potassium, and iron, and dietary fiber – they are many of the vitamins and minerals that human bodies need. The beta carotene content is ranked second among the vegetables and is 150 times the content found in carrots, and its protein and calcium contents are the highest among root vegetables. With its distinctive aroma and abundant nutritional values, greater burdock has become highly popular in Southeast Asia market and has long been well received in Japan and Taiwan.