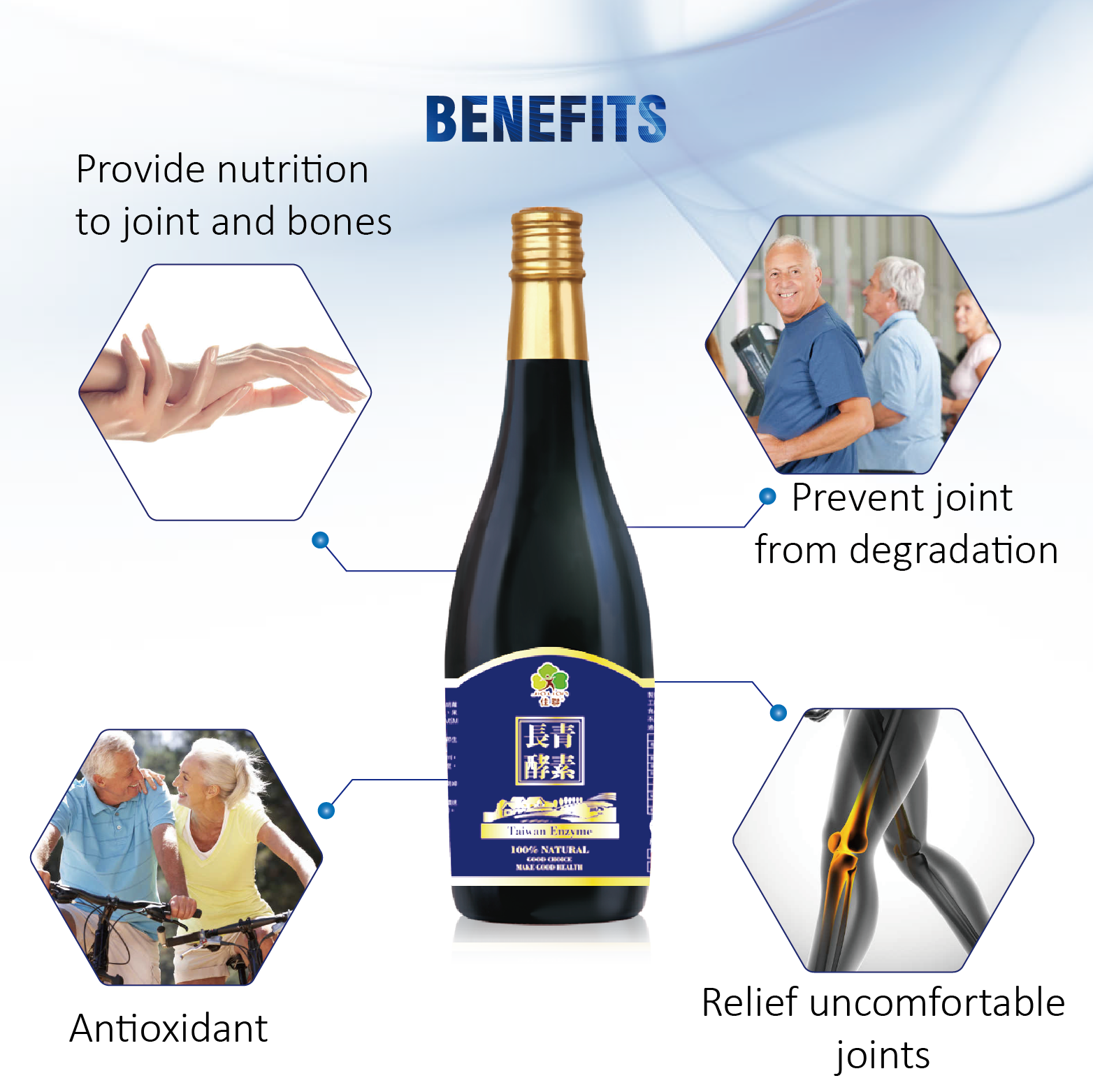 INGREDIENTS:
Pineapple, Papaya, Brown Sugar, Apple, Ginger, Pear, Watermelon, Carrot, Black Bean, Green Cauliflower, Ganoderma Lucidum Polysaccharides, Chinese Cabbage, Fructooligosaccharides, Glucosamine, Patent Type II Collagen, MSM, Chondroitin, Multi Amino Acids. FEATURE: Unique innovative formula, selected Ganoderma lucidum Polysaccharides, multi fruits and veggies. We also add some ingredients which are good as joint supplement. (Glucosamine, patent type II collagen, Chondroitin and MSM) When you drink the enzyme, at the meantime, you also can protect your joint and ease the pain of the joint. The taste of this enzyme is really rich. It is a good partner to maintain the health of our bones.
INSTRUCTIONS :
Daily drink 30 ml per meal and mix with 5 times water (lower than 40 degree) (if bought 750 ml enzyme size product got 30 ml measuring cup as gift) with empty stomach before breakfast and dinner. The effects will more significant if you have an empty stomach. But if you have a stomach ulcer or stomach ache, we suggest that you drink it after meal.
STORAGE:
Keep it in a dry and cool place and avoid high temperature, humid place and the sunlight. After opening it, please put it in the fridge and finish it as soon as possible. Our products are made from the veggies and fruits. If there are some precipitates, it's a normal phenomenon. Please drink it at ease.