Potato Chips Making Machine
Product Description
I.CAPACITY (Here is 100kgs/hr line utilities for reference.)
Type: 100kgs/hr, 300kgs/hr, 500kgs/hr
Minimum Factory Layout: About 800 m2, minimum length 40m
Water Required: 300 L/hr
Electric Required: 25 KW
Gas Required: About 23 kg/hr
Edible Oil Required: About 35 L/hr
Air Compressor: 2 HP
Labor Required: 6 Persons
Raw Material: 400 kgs, desity 1.15 Fresh Potato, sugar contain less than 1%
The information listed in this table is subject to change for machine developing purpose without prior notice.
II.DESIGN FEATURE
1. Automatic production
2. Easy to operate and maintain
3. Flexible capacity for choice
4. Energy and labor saving
5. Top quality at affordable price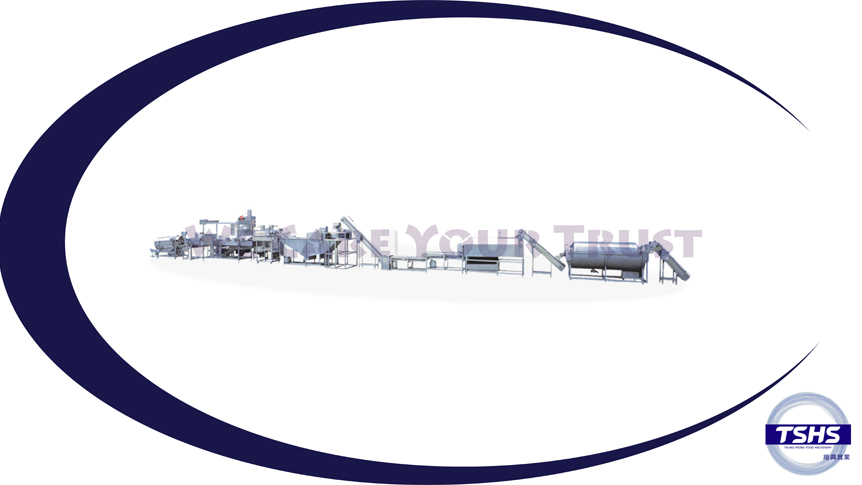 Certifications & Award
Tsung Hsing Food Machinery Co., Ltd. is located in Taiwan, Asia. We are the leading manufacturer / supplier of food machine (food processing machine) with ISO9002 Certification which was approved by the Germany TÜV Rheinland Group in 1998, passed the CE certification in 2011, and won the 25th Taiwan Excellence in 2017. We also have the exclusive technology and patented in many countries such as India, Thailand, Germany, America, Malaysia…etc.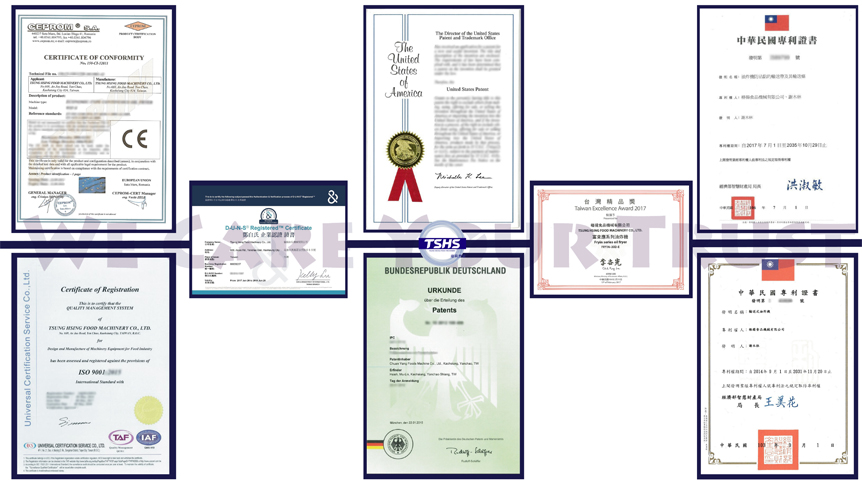 Our Services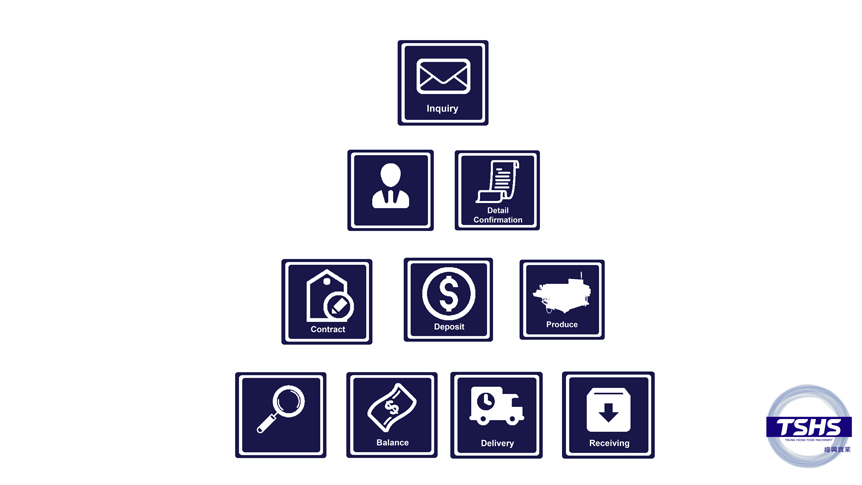 When we receive inquiries, we will hand over to the sales who is responsible for local market and introduct the suittible machine based on customer's product and need.
After checking detail confirmation, we'll send you an official contract and start to manufacture machines when we receive the deposit.
The machine will proceed with high quality control and we contact our customer to arrange balance remittance and shipment after complete production.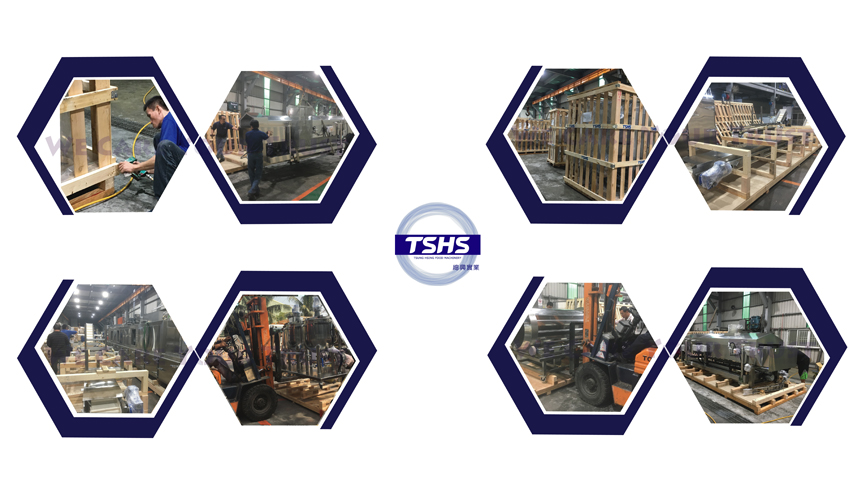 We also provide the overseas installation and after service, also provide the global maintainance regularily.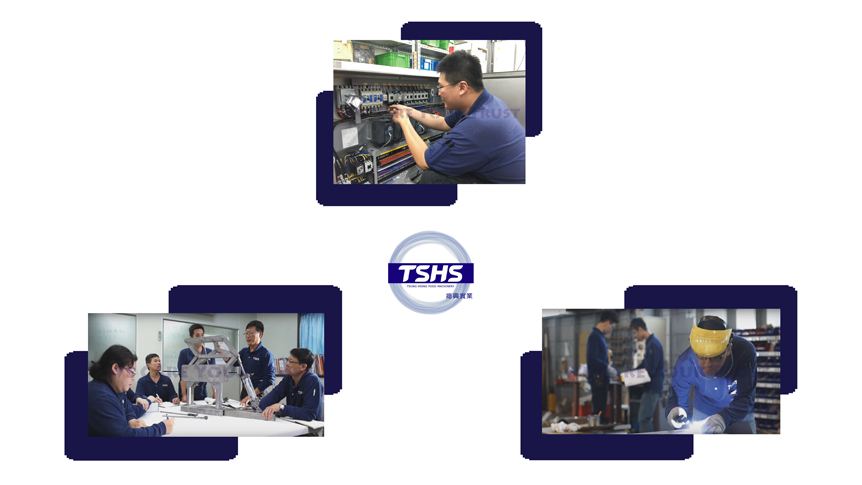 Besides, we offer global financing to our customers.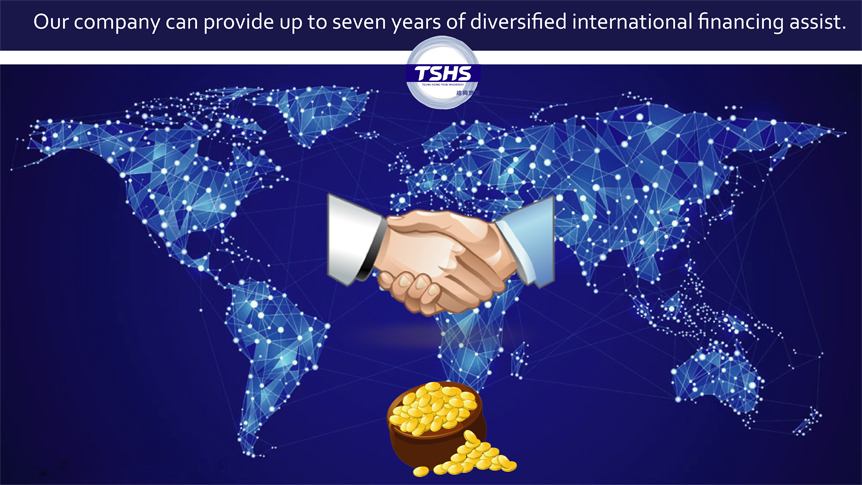 Company Information
Tsung Hsing was started in 1965 with the intention of providing automatic food processing machine. We are continually improving the quality and performance of our products, and our responsiveness to the unique needs of our valued customers.
We are a worldwide company, with a commitment to provide the highest level of equipment and service that allows our valued customers to reach their distinctive goals.
We design and manufacture a full line of automatic food processing machine for production of potato chips, grain puff (extruded snack food), baked snacks, fried snacks, peanuts, nuts, and other quality foods. Also we represent Urschel Laboratories, Inc. which is the world leader of cutting equipment.
We've built our business by partnering with customers to develop the processes and technology that make their products successful. Whatever the size of the project, we've always judged our success by the success of our valued customers.
Today, Tsung Hsing sells products to 60 countries all over the world and has more than 500 production lines. Tsung Hsing has always focused on its frying techniques, which are patented in many countries, including Taiwan, China, the USA, India, Thailand, Malaysia, Indonesia and Germany. After passing the stringent tests and requirements of major food processing groups and manufacturers around the world, all of its products and equipment have obtained great appreciation and affirmation. In 2015, Tsung Hsing is entering its 50th anniversary, which is a significant milestone. Tsung Hsing will continue to pursue specialized quality, providing fast and reliable service and enhancing its international competitiveness in the future. With the slogans "Tsung Hsing creates wealth for you" and "Tsung Hsing Golden Choice", we will grow together with our customer sand in the mean time work towards the goal of being the "world's best frying machine expert" to meet the next 50 years.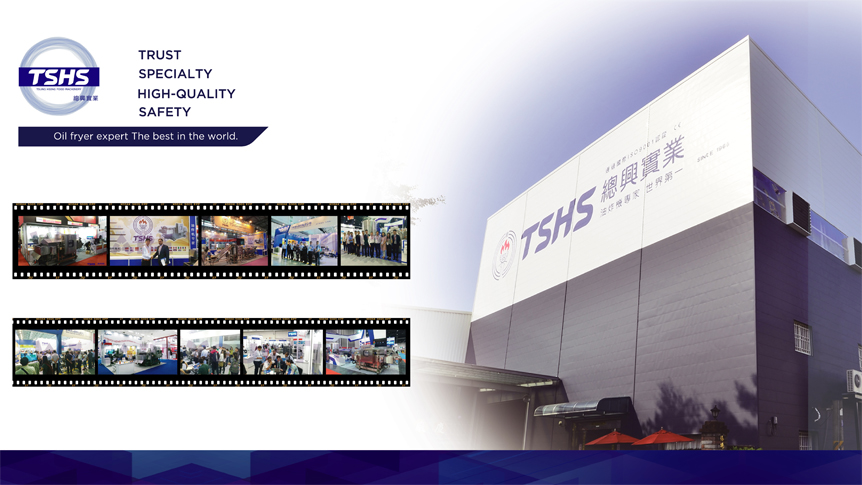 Address:No. 669, An Jao Road, Yen Chao, Kaohsiung City, Taiwan
Telephone:+886-7-6166555
Fax:+886- 7-6166555
Website:www.tsunghsing.com.tw