Made use of high-quality ingredients. Made with kindness. Our all-natural promise – absolutely no preservatives or artificial colors are added.
ISO22000 and HACCP internationally certified, and examined by National Pingtung University of Science and Technology for food safety, all of our products undergo stringent manufacturing processes so our customers can shop with confidence.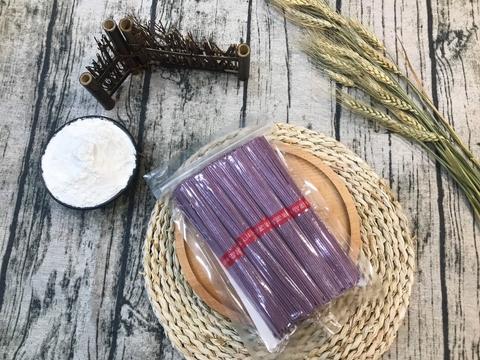 Yams are rich in vitamin A and anthocyanidin. As anthocyanidin would change color as it is heated, oxidized, and as its acidity or alkalinity changes. If the water used to boil the noodle is alkaline, the water would turn green, which does not reflect product defectiveness, and consumers should enjoy with confidence.