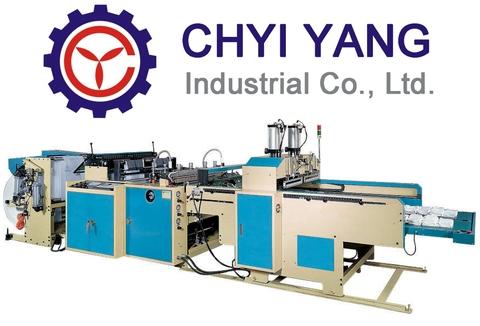 C2TP-SS- Series-Fully Automatic Servo Drive 2-Line Heat Sealing T-Shirt Bag Making Machine
FEATURES:
It is special designed for producing mass production of heat sealed, printed T-shirt bags. Maximum speed is available driven up to 300pcs/min/line.
Non-tension air feeding and heat sealing system to afford a smoothing film feeding and stronger sealing strength
Equipped with jumbo unwind stand, air shaft, air cylinder, film up-lifting system and dance roller device for upgrading operation. Maximum jumbo roll diameter up to 1200mm.
Japan made speed driven inverter, servo motor and controller to make sure the demands of high speed, stable production and exact sizes.
The automatic folding device is the optional item to fold up the pile of bags to save labor.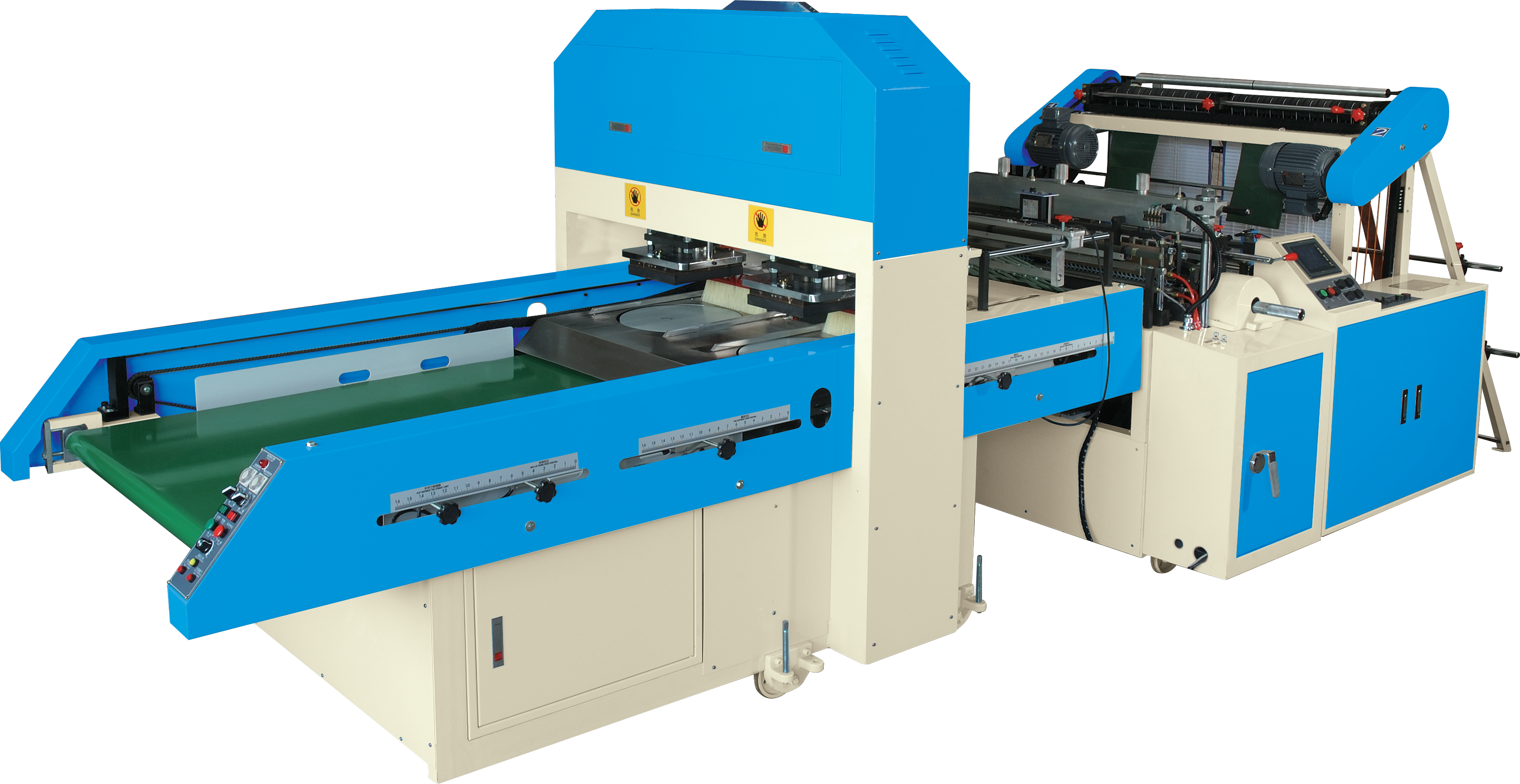 Specialized for producing T-Shirt bags with heat cutting for non-tension sealing
CTP Series is equipped with one feeding devices & one printing mark photocell, CTTP Series has two feeding devices and two printing mark sensor
Machine is automatically stopped if a bag is jam or miss the printing mark
A puncher and conveyor unit in-line are for full automatic printed T-shirt bag production to save labor costs
Servo motor is an option
We didn't show all specification & model, please kindly contact us for other model & details specification