Made use of high-quality ingredients. Made with kindness. Our all-natural promise – absolutely no preservatives or artificial colors are added.
ISO22000 and HACCP internationally certified, and examined by National Pingtung University of Science and Technology for food safety, all of our products undergo stringent manufacturing processes so our customers can shop with confidence.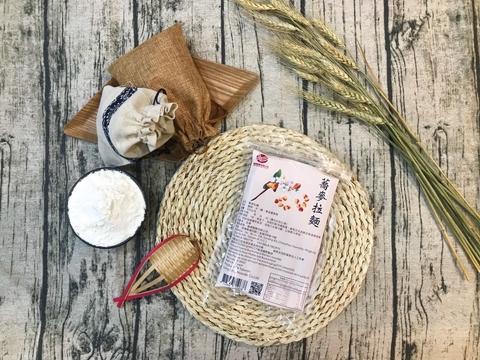 Tartary buckwheat is composed of seven major nutrients. It is not medicine nor a dietary supplement, but a food product that you can enjoy as a meal, and it possesses outstanding nutritious values and extraordinary diet therapy results. It does not belong to the Poaceae but the Polygonaceae, and it is in the same family as tuber fleeceflower and rhubarb. Tartary buckwheat has even been recognized by the Food and Agriculture Organization as an excellent medicinal food, making it a classic example of medicine food homology. It has also been praised as the "King of Five Grains"; it is mainly composed of rutin, cellulose, microelements, amino acid, and chlorophyll.