Made use of high-quality ingredients. Made with kindness. Our all-natural promise – absolutely no preservatives or artificial colors are added.
ISO22000 and HACCP internationally certified, and examined by National Pingtung University of Science and Technology for food safety, all of our products undergo stringent manufacturing processes so our customers can shop with confidence.
Taiwan endemic plant
Noodle have 9 kinds of crops .Burdock Noodle, Coffee Noodle, ,Soba Noodle,Black Rice Noodle, Taiwan Red Quinoa Noodle, Makauy Noodle, Turmeric Noodle, Purple Yam Noodle,Blue Algae and Kelp Noodle in

Taiwan endemic plant

Noodle.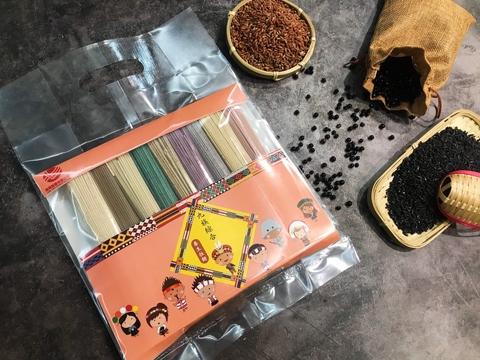 Makauy Noodle
Makauy is distributed over Taiwanese foothills. Its fruit has a taste that gives a mixture of lemon, lemongrass, and ginger. It has a seductive aroma and gives a refreshing taste to dispel any grease.
Research has shown that its volatile components possess the activity to regulate animals' central nervous system through the functions of curing insomnia, pain relieving, and anti-depression.