Two Way Face Straps are made just like a face strap but with an additional length of hook on the opposite end. These hook & loop straps assemble with a length of hook then loop, then hook again, all facing the same direction. These straps can be used as connectors for braces and harnesses.
Customizing Your Hook and Loop
If you need a custom hook and loop fastener for industrial use, we can customize hook and loop in a variety of ways, we can cut rolls to desired length or mate the hook to loop, die cut the hook and loop in any size and shape. Custom colors, logo imprinting, lengths are available, please feel free to contact us if further information needed.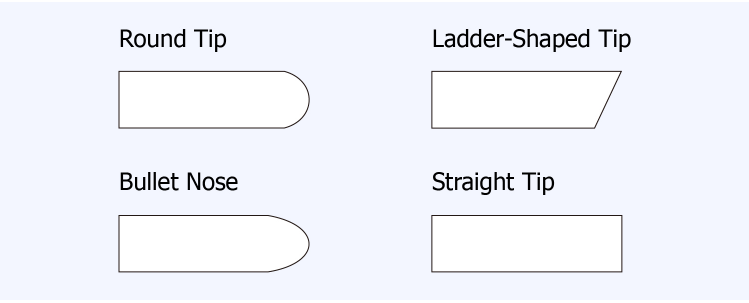 ***Custom-built tip shapes also available on requests***
Certification:
Standard 100 by OEKO-TEX for Hook and Loop Tape